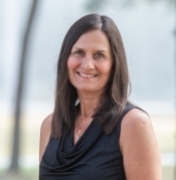 Mrs. Beth Plath

Grade 1
Beth Plath graduated from Dr. Martin Luther College in 1986 with a Bachelor of Science degree in Elementary Education. Her previous experiences include teaching and coaching grades 9-12 at Northland Lutheran High School in Merrill, Wisconsin, grades K-2 at Apostles Lutheran School in Billings, Montana, teaching and coaching grades 5-8 at St. Paul's Lutheran School in Rapid City, South Dakota, and grade 3, with additional coaching duties at Crown of Life in West St. Paul, Minnesota. In 2017, Mrs. Plath even had the opportunity to teach in an English Summer Camp in Beijing, China. Mrs. Plath was called to teach grade 6 at St. Paul's Lutheran School in Beverly Hills, Florida, in 2020. She is currently teaching grade 1 at St. Paul's. She very much enjoys watching young students learn to read and grow in their love and faith in Jesus.

Beth and husband, Dan, are blessed with 4 grown children and now 2 grandchildren. They enjoy spending time with family as much as possible.

Mrs. Plath's hobbies include traveling, reading, outside activities and exercise. Mrs. Plath especially loves the Florida winter weather!
Mrs. Plath is very thankful for this opportunity to teach children that special Gospel message of Jesus' love and forgiveness.