Discover St. Paul's Lutheran School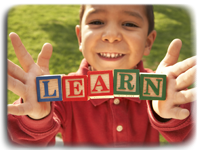 St. Paul's Lutheran School and Precious Lambs preschool is operated by St. Paul's Lutheran Church, Beverly Hills, Florida, with supervision and direction provided by the St. Paul's Council of Ministry.
Precious Lambs Preschool is accredited through ACSI (Association of Christian Schools Internation). St. Paul's Lutheran School (Kindergarten through Grade 8) is nationally accredited by NCPSA (National Council for Private School Accrediation) and by WELSSA (Wisconsin Evangelical Lutheran Synod School Accreditation).
Our students score well above the national norm in a national assessment testing called NWEA Map Test. Ask to see our testing scores.
We are a member of a larger church body called the Wisconsin Evangelical Lutheran Synod. For over 150 years our church body has been providing quality Christian education. We are one of the Largest Private / Christian School Systems in the United States (National Center for Educational Statistics).
The Christian church body of the WELS includes:
406 Early Childhood Ministries
334 Lutheran Elementary Schools
23 Lutheran High Schools
2 Colleges
1 Seminary

Our Foundation
Our Lutheran School stands upon the foundation of God's inspired and inerrant Word as revealed in the Holy Bible. The foundation of our faith is Jesus Christ. We believe that all people are sinners and deserve eternal death. (Romans 3:23, Romans 6:23). But, God in His love sent His son Jesus Christ to save us from our sins. John 3:16, "For God so loved the world that he gave his one and only son that whoever believes in him shall not perish but have eternal life."

St. Paul's Lutheran School subscribes to the beliefs detailed in the publication "This We Believe" compiled by the Wisconsin Evangelical Lutheran Synod (WELS), which can be found on the website www.wels.net.