Meet Our Staff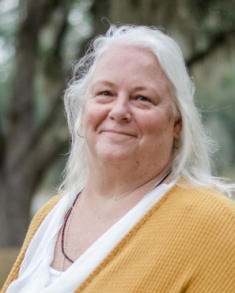 Sharon Welfel
Mrs. Sharon Welfel graduated in 1981 from Arizona Lutheran Academy in Phoenix, Arizona. Mrs. Welfel, a lifelong Christian and a member of St. Paul's Lutheran Church, began working part-time at Precious Lambs Preschool in 2003 and was the teacher's assistant for 5 years. She attained her Florida Child Care Professional Credential in December 2006 through the Florida Department of Children and Families, and became a lead preschool teacher in August 2008 when the second preschool classroom opened. Since then she has taught a class of combined 3 and 4 year olds. Mrs. Welfel has continued her education through local and online seminars, and preschool specific courses offered through Martin Luther College and Wisconsin Lutheran College.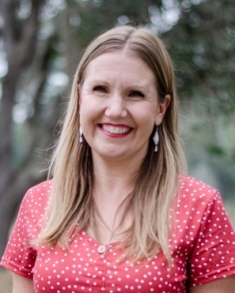 Lucy Siegler
Lucy graduated from Martin Luther College in 2003 with a Bachelor of Science in Elementary Education. She has previously taught 3K, Kindergarten, First Grade, and Second Grade. In 2017, her husband was called to teach Third Grade at St. Paul's Lutheran and her family moved from Wisconsin to Florida. Lucy began working as the Extended Learning Teacher at Precious Lambs Preschool in August 2020. She is passionate about working with children and loves to make learning fun.
On warm sunny days, you can find Lucy enjoying a hike or playing at the beach with her family: husband - Justin, children - Lily, Marina, and Grant.
A favorite Bible verse of Lucy's is "So do not fear, for I am with you; do not be dismayed, for I am your God. I will strengthen you and help you; I will uphold you with my righteous right hand." Isaiah 41:10.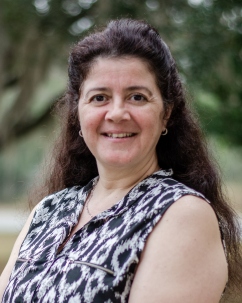 Roberta Opall
Mrs. Roberta Opall began working for Precious Lambs Preschool in 2013. She has been the teacher's assistant for Mrs. Welfel since 2015. She has her CDA credentials in Preschool as well as a few other certificates in various stages of child development. She continues to further her education in an effort to be of benefit to her children and her community.
She has a child that has attended St Paul's Lutheran school since preschool and now is in high school this year. Her passion is working with small children and helping to watch them grow.

A favorite Bible verse of Roberta's -" Your word is a lamp to my feet, a light on my path." Psalms 119:105